Jenny Atkins
LiveLighter nutritionist and busy mum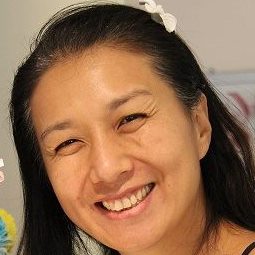 Jenny has worked for over 14 years in nutrition promotion. She is a Nutritionist for LiveLighter and is based at Cancer Council WA. She is driven by a desire to empower people to take control and create healthy lifestyles for themselves and their families. Jenny is a self-confessed foodie. In her time away from the office, you will find Jenny cooking up a storm in the kitchen, flitting between kid's out of school activities, entertaining and spending time with family & friends.
---
Articles by this author
May 11, 2016
by Jenny Atkins

Hands up if your diary is peppered with morning tea invitations?

Feb 05, 2016
by Jenny Atkins

The summer holidays have come to an end, and it's time to iron out the indulgent holiday habits and get back to a healthy family routine!

Oct 15, 2015
by Jenny Atkins

My life is about food! Food provides nourishment and plays a part in entertaining, celebrations and most, if not all, activities with family and friends.