Catering to avoid the post-lunch slump
by Jenny Atkins, LiveLighter nutritionist and busy mum
Whether it's the race that stops a nation or the traditional end of year gathering, workplace and home parties showcase a huge array of sweet and savoury foods which may not be too friendly for those wanting healthy options.
Here's our healthy twist on some fun catering ideas to try on the big day;
Starts with a Capital P: Good entertainment is all about Planning. To make sure you get to enjoy the party with your guests, do as much preparation and cooking before they arrive.
Action stations: Make-your-own stations are great because everyone can build a meal how they want it. Fill the station with healthy ingredients such as a selection of vegetables, lean meats, nuts and low-fat sauces.

Vegie crudite station - have pre-chopped vegies like carrot, capsicum, broccoli and green beans to mix and match with a vegie dip like guacamole or salsa. Use in season produce which are bursting with flavour and at is most affordable.
Noodle station: e.g. fresh noodles, salad leaves, grated carrot, capsicum strips, mint, coriander, bean sprouts, shredded chicken, chilli and nuts.
Salad on a stick station: Think of your favourite salad on a skewer!

Greek style – Cucumber, tomato, red onion and feta cheese
Potato salad – cooked and cubed potato, egg, green beans
Summer fav – watermelon, mint and feta cubes
Everyday combo – lettuce, tomato, chicken, cucumber
Fruit fiesta – strawberries, green grapes and pineapple
There's so much you can do, and the best thing is that there is usually minimal mess.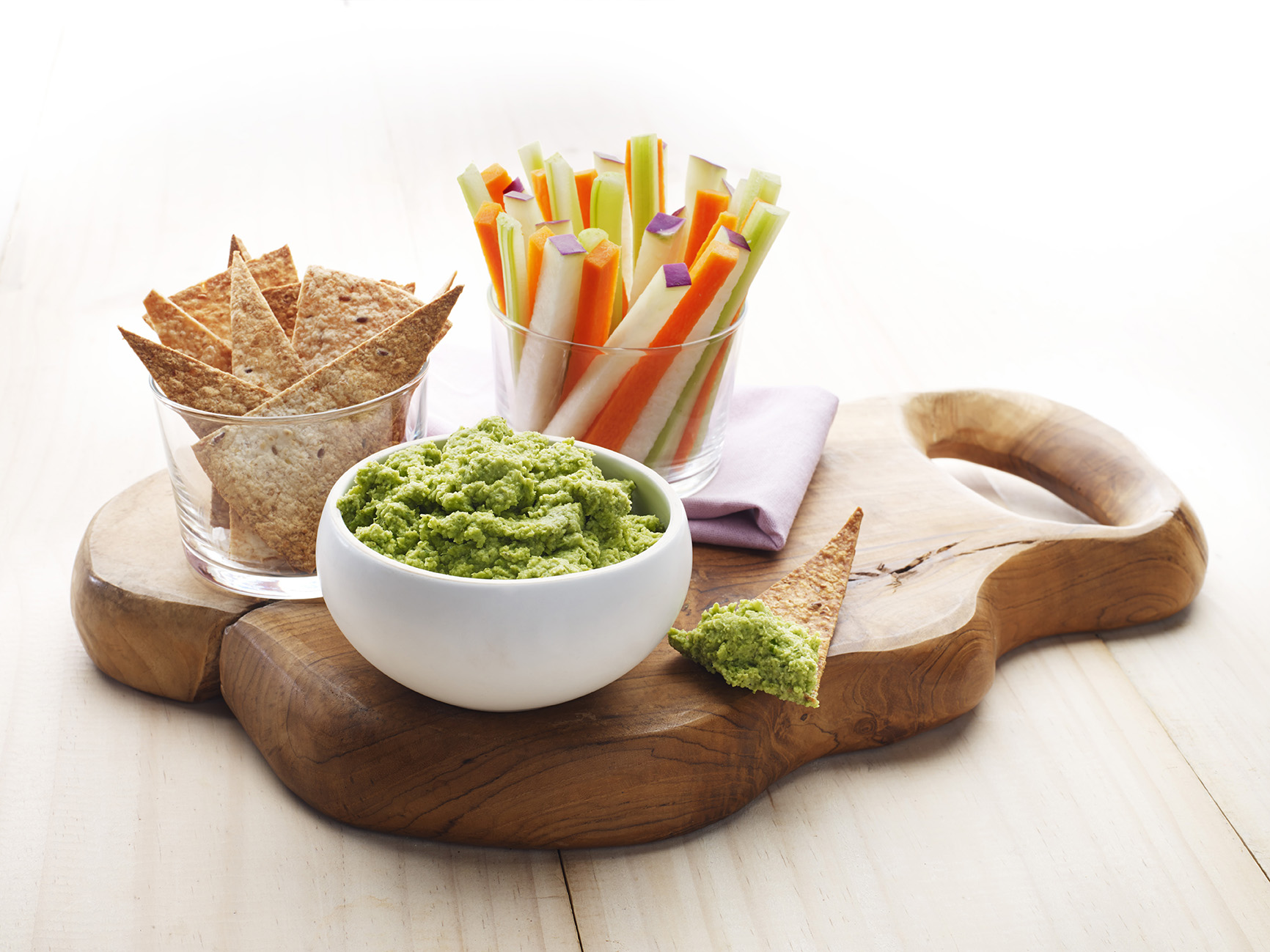 3. Fruit & veg servers: Use fruit and veg as a quirky way to serve your food. Halved capsicum, mini cucumber cups, de-stalked mushrooms, apples sliced horizontally, cucumber boats, hollowed cherry tomatoes can be filled with couscous salad, salsa, dip, rice & legume mix.
4. Water, water & fun water: Always have water out for your guests. To make it more appealing, try still or sparkling water infused with chopped fruit and vegetables including cucumber skewers, blueberry, pineapple & sage water or sliced citrus water.
5. Wrap Platters: Instead of the usual sandwich platter, try wraps. Vegies, lean meat and fish wraps can be offered, with a mix of salad and veg combinations added with the fillings. Cut it into pinwheels so they are in smaller portions.
6. Vegie based cakes: Forget the banana or carrot variety - try making a cake with beetroot, zucchini or pumpkin. You can add dried fruits, nuts and spices to the cake mixture. Bake them in baby muffin tins for fast cooking and ready-made serving size.
Small adjustments here and there to present a healthy menu for a special party can leave your guests feeling satisfied, not overstuffed and avoid the post-lunch slump!
Need more inspo? Discover a range of healthy recipes here.
---
Related posts