MEDIA RELEASE
Peak Bodies warn 'Sugary Drinks are Rotten for Teeth'
10/11/2021
Media contact: Lisa Shearon, 0432 821 877, Lisa@adawa.com.au
The Australian Dental Association of WA (ADAWA) and Cancer Council WA have united to call for tougher restrictions on the sale and promotion of sugary drinks to children, urging sugary drinks to be removed from public venues that children frequent such as sporting and cultural facilities, and banning junk food advertising on public transport and billboards.
It comes as the two organisations relaunch the LiveLighter campaign 'Sugary Drinks are Rotten for Teeth' that features graphic depictions of decayed teeth. The campaign aims to raise awareness of the huge impact of sugary drink consumption on dental health, and hopes to give Western Australians yet another reason to ditch unhealthy sweet drinks.
ADAWA Chief Executive Officer Dr David Hallett said that tooth decay is amongst the most common health conditions in Australian children1, and restrictions on the promotion and availability of sugary drinks would significantly improve Western Australia's overall dental health.
"Consumption of added sugars is the main contributor to tooth decay in children, young people and adults," Dr Hallett said.
"Given more than one in four West Australian children has had dental caries in their permanent teeth1, it's clear that we need to do more to raise awareness of how these products are ruining our WA smiles, but also to have an environment that makes selecting healthy drinks easier for people.
"In 2021, with what we know about protecting teeth, we should have eradicated tooth decay. Instead not only is tooth decay common, but our members are reporting that these cases of severe decay are far too frequent."
Cancer Council WA's CEO Ashley Reid echoed this concern, saying it adds to the already alarming evidence about the role sugary drinks play in fuelling weight gain which is linked to increased cancer risk.
"Sugary drinks are the single biggest contributor of added sugar in Australians' diets2. They can lead to weight gain, and we know that being above a healthy weight increases the risk of 13 types of cancer," Mr Reid said.
"Australians consume approximately 2.4 billion litres of sugary drinks each year3.
"Many people don't realise just how much sugar these drinks contain, for example, one mega slushie contains up to 20 teaspoons of sugar."
He added that while campaigns like LiveLighter are crucial, public education alone isn't enough and called for a whole-of-sector response to ensure children and families are supported by increasing the provision of healthy food and drink options, and protected from junk food industry tactics.
"We can't expect personal choice to triumph when we're living, working and playing in an environment that is saturated with advertising and promotion of cheap unhealthy options at every turn – families need support," Mr Reid said.
"Illness from overweight and obesity cost WA hospitals $338 million in 2015-16, and is predicted to almost double to $610 million by 20264.
"The State Government should be congratulated for prioritising the health of our most vulnerable by making all WA public hospitals sugary drink-free environments. We would like to see this measure expanded across more public facilities, including places like Boola Bardip, the new WA Museum, and government-operated sport and recreation centres, to further increase the availability of healthy options for the community.
An inter-agency task force to investigate the mechanisms for removing junk food advertising from public transport and outdoor advertising sites was foreshadowed by the Deputy Premier, Roger Cook, at a pre-election forum earlier this year.
Mr Reid said that this was a positive step, and was confident the State Government would act quickly to protect families from this form of marketing, including by reducing children's exposure to unhealthy ads on public transport routes to and from school.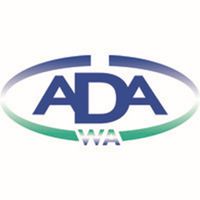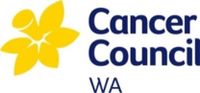 BACKGROUND
LiveLighter is a healthy lifestyle social marketing campaign targeting Western Australian adults. It is run Cancer Council WA and by funded by the Department of Health WA.
LiveLighter aims to reduce the burden of chronic disease caused by overweight and obesity, poor diet, and physical inactivity. It does this through a comprehensive approach including; hard-hitting TV-led public education campaigns, community-based support strategies, production and distribution of public education materials, research and evaluation, public relations activities, media and political advocacy on obesity prevention issues, and input into the development of public health policy.
ADAWA is the recognised voice of dentistry in WA and has 92% of registered dentists and dental specialists as members. They promote the art and science of dentistry, represent the profession and provide services which promote the highest level of oral health in the community
The 'Sugary Drinks are Rotten For Teeth' campaign will feature graphic advertisements of rotten teeth all over Perth and regional WA, including on billboards, bust stops and bus sides, and social media.
The major aims of the campaign are to discourage the purchase of sugary drinks and reduce family and household consumption of these products. Parents of school-aged children are the primary target audience as they are likely to be the main grocery buyer for their household and have a significant influence on the consumption habits of their family.
Data from the Australian Bureau of Statistics' Australian Health Survey shows that 70.3% of children (9-13), 73.1% of young people (14-18) and 47.8% of adults (19+) are consuming too much sugar5.
More than one in four Western Australian children (aged 6-14) has had dental caries in their permanent teeth1.
Western Australians (aged 15 years old and older) have an average of 11.0 decayed, missing and filled teeth6.
When we eat or drink sugar, bacteria in our mouths breaks down the sugar into acids, which then attacks our teeth, dissolving the outer surface of tooth enamel. Sugary drinks bathe our teeth in sugar – and the acidity of many juice and carbonated drinks means a double whammy of acid that further damages teeth.
For more information on LiveLighter's 'Sugary Drinks are a Rotten Choice' campaign, visit the campaign webpage.
To the editor: No "headless fatties" please
Being overweight comes with a lot of health issues. Some of these are related to the stigma that is attached to being above a healthy weight. We urge you to use images that are respectful, inclusive, and non-stigmatising when reporting on issues related to body weight. For example, show people who are above a healthy weight participating in everyday activities that are not related to weight gain, and use images that include their faces. We are happy to provide you with suitable images if required.
Ha D, Roberts-Thomson K, Arrow P, Peres K, Do L. Children's oral health status in Australia, 2012-14. In: Do L, Spencer A, eds. Oral Health of Australian Children: The National Child Oral Health Study 2012-14. University of Adelaide Press; 2016.
Lei L, Rangan A, Flood V, Louie J. Dietary intake and food sources of added sugar in the Australian population. The British Journal of Nutrition. 2016;115(5):868-877. doi:10.1017/S0007114515005255
Australian Medical Association. A tax on sugar-sweetened beverages: what the modelling shows. Published 2021. Accessed October 27, 2021. https://www.ama.com.au/articles/tax-sugar-sweetened-beverages-what-modelling-shows
Beswick A, Ambrosini G, Radomiljac A, et al. The Burden and Cost of Excess Body Mass in Western Australian Adults and Children.; 2020. Accessed November 2, 2021. https://ww2.health.wa.gov.au/-/media/Corp/Documents/Reports-and-publications/Burden-excess-body-mass/Burden-and-Cost-of-Excess-Body-Mass.pdf
Australian Bureau of Statistics. Australian Health Survey: Consumption of added sugars, 2011-12. Published 2016. Accessed November 5, 2021. https://www.abs.gov.au/AUSSTATS/abs@.nsf/DetailsPage/4364.0.55.0112011-12?OpenDocument
Brennan D, Chrisopoulos S, Do L, Ellershaw A, Luzzi L, Peres M. Supplementary Tables (Table C.29). In: Do L, Spencer A, eds. Australia's . The University of Adelaide; 2019.