Move Harder
The harder you work your body the more health benefits you will receive.
Doing regular cardio reduces your risk of developing type 2 diabetes, heart disease and some cancers. It can also help you get fitter, sleep better and improve your mood and energy levels.
Australia's Physical Activity and Sedentary Behaviour Guidelines recommend that each week adults aim for:
2h 30min to 5h (150 to 300 min) of moderate-intensity physical activity or
1h 15min to 2h 30min (75 to 150 min) of vigorous-intensity physical activity
or an equivalent combination of both
This means that at a minimum you should do 30 min of moderate-intensity physical activity on most days.
How intense is my activity?
Exercise intensity can be split into three categories: light, moderate and vigorous-intensity. This can include play, exercise and chores.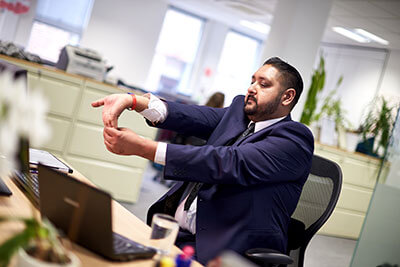 Source: World Obesity Federation
Light-intensity activity
Light-intensity activity involves a slightly higher level of energy than your resting state. If you're doing light-intensity activity you'll be able to talk normally and your breathing rate won't increase. Examples include light stretching and walking at a slow pace.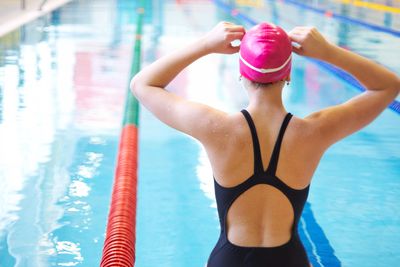 Moderate-intensity activity
Moderate-intensity exercises include brisk walking, leisurely swimming or bike riding, sports where a proportion of the time is spent standing around like cricket or volleyball and active housework like vacumming. Strength exercises like using free weights, own body weight exercises, yoga, pilates, rock climbing and carrying groceries or kids also count. If you're doing moderate-intensity exercise you'll be able to comfortably chat, but you won't be able to sing more than a few words without running out of breath.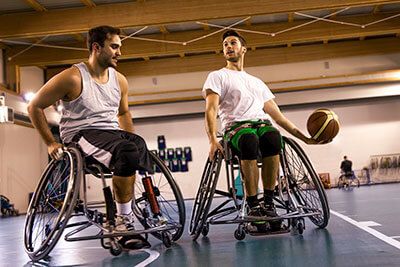 Vigorous-intensity activity
Vigorous-intensity exercises include activities like circuit training, running or sprinting, walking up stairs or hills, highly-active sports like AFL, netball, soccer or tennis, vigorous forms of gym cardio (think the rowing machine or skipping) and moderate-intensity exercises performed more vigorously e.g. swimming for exercise, cycling fast or interval training. If you're doing vigorous-intensity activity you won't be able to say more than a few words without having to pause to breathe.
Did you know?
People who participate in sports and organised recreational activities enjoy better mental health, are more alert and less stressed.
High intensity interval training
High-intensity interval training (aka HIIT) has been gaining popularity over the last few years. It involves working at a high-intensity for a set (relatively short) period of time, taking a short break to get your heart rate down a little, then repeating. HIIT is particularly effective for weight loss and increasing cardiovascular fitness.
The big advantage of HIIT is that you get significant health benefits without spending a lot of time exercising - even though you have to put in more effort, it's over faster. While that increased effort is notorious for bringing on that 'make it stop' feeling, studies suggest that many fitness beginners actually prefer HIIT workouts, why not see if you're one of them!
Interested in giving HIIT a try? Check out our beginner and intermediate interval workout programs.