How many kilojoules are you drinking?
Alcoholic drinks contain a lot of kilojoules and have no nutritional benefit.
It's the alcohol itself that contains most of the kilojoules (aka calories), not the sugar or other carbs, despite what the alcohol industry advertises! Drinking alcohol can, over time, lead to weight gain. Cutting down or cutting out alcohol will help you avoid weight gain and improve your wellbeing.
Eating less or exercising more to compensate for the extra kilojoules in alcoholic drinks can put your mental and physical health at risk. To reduce your kilojoule intake, cut down on the amount of alcohol you drink rather than trying to offset the kilojoule load in other ways.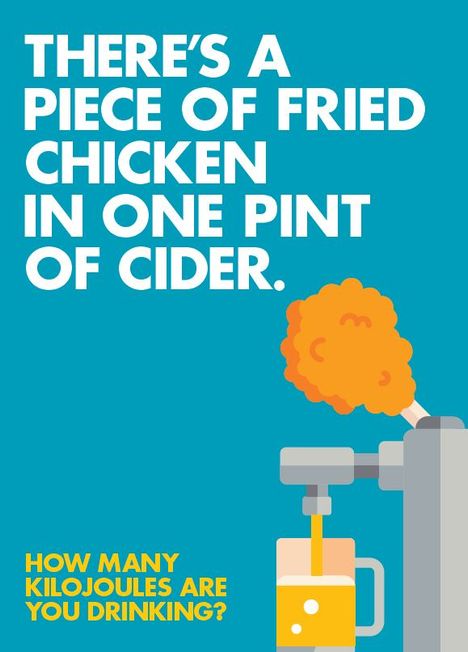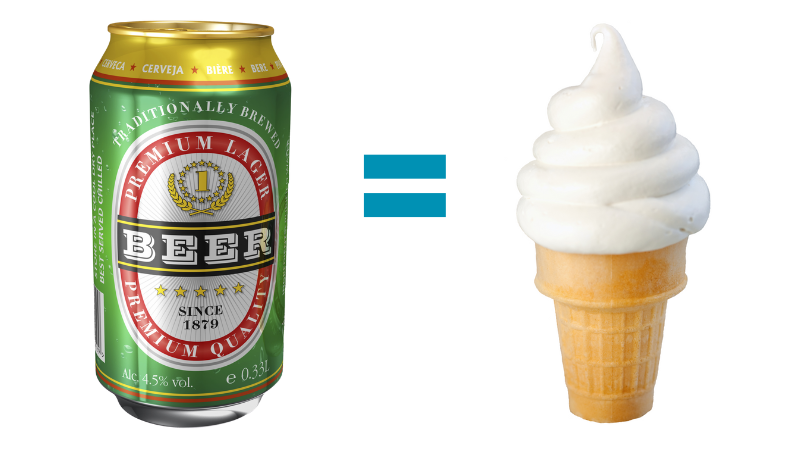 1 x 375mL can of full-strength beer (580kJ)
= 1 soft serve cone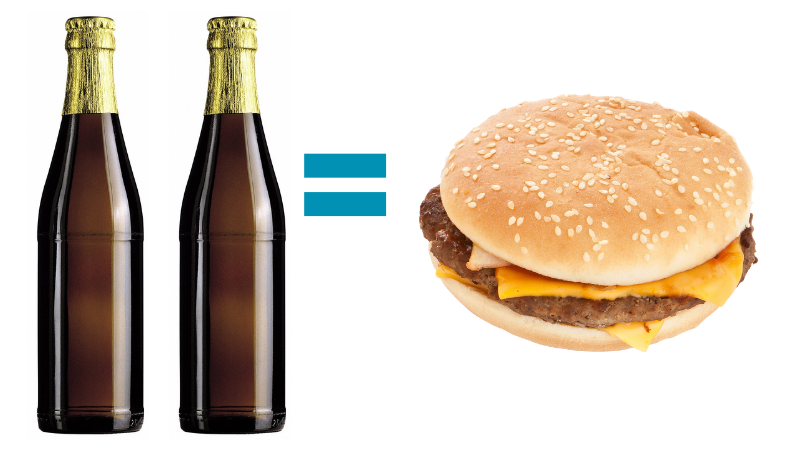 2 x 330mL bottles of cider (1260kJ)
= 1 cheeseburger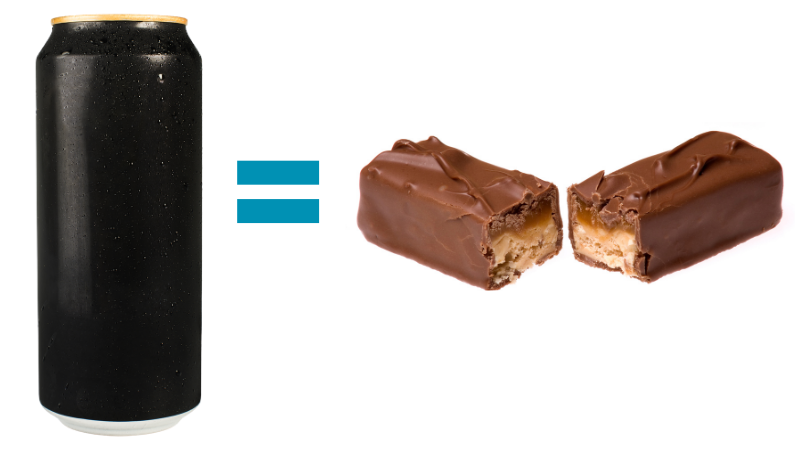 1 x 375mL can of pre-mixed spirits (990kJ)
= 1 chocolate bar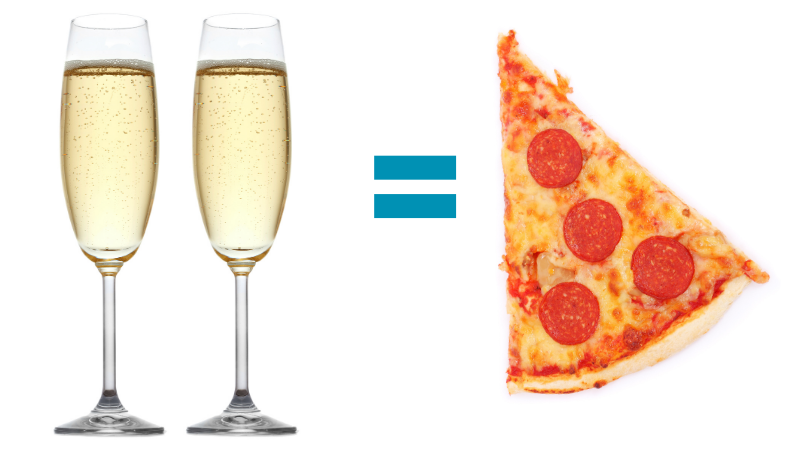 2 x 150mL glasses of champagne (920kJ)
= 1 slice of pizza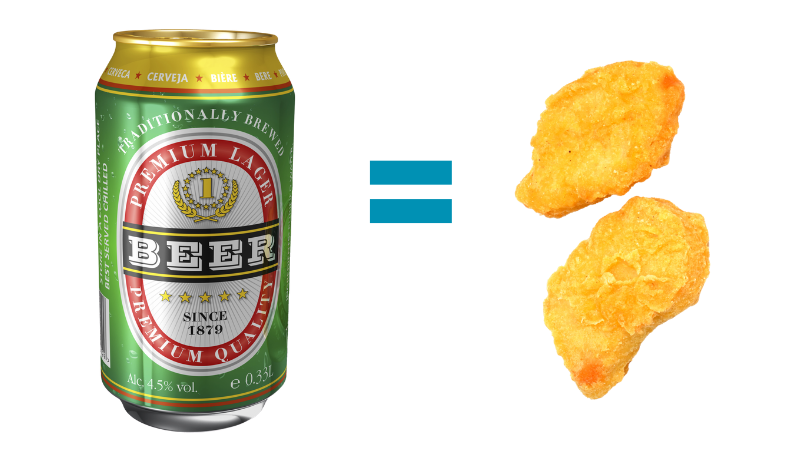 1 x 375mL can of low-strength beer (400kJ)
= 2 chicken nuggets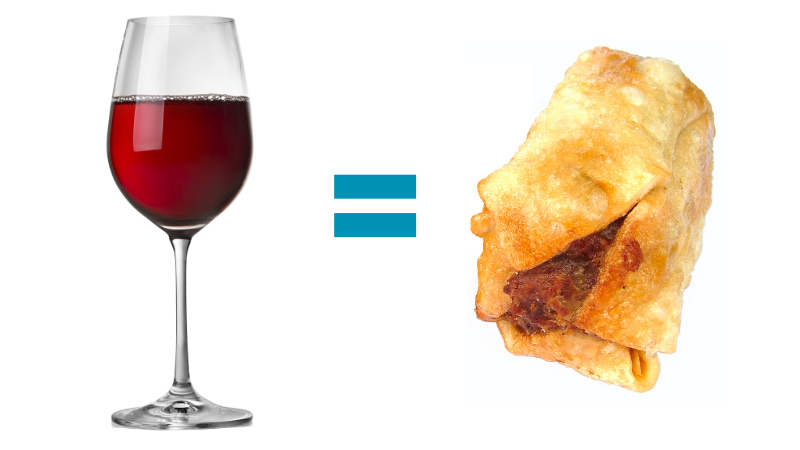 1 x 150mL glass of wine (460kJ)
= 1 dim sim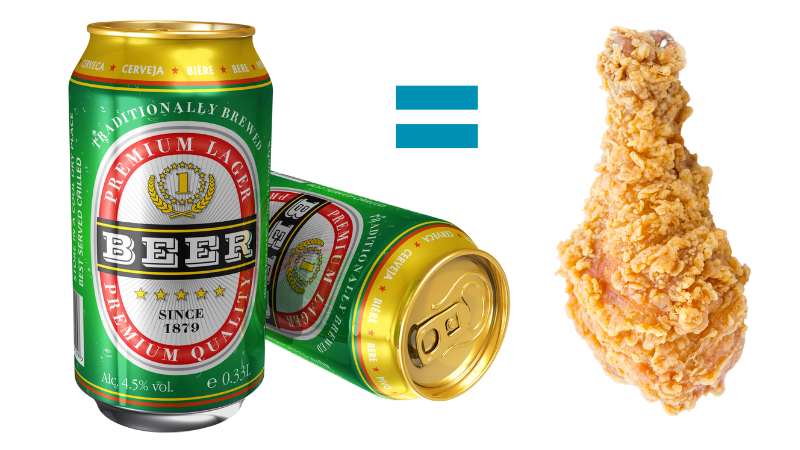 2 x 375mL cans of full-strength beer (1160kJ)
= 1 piece of fried chicken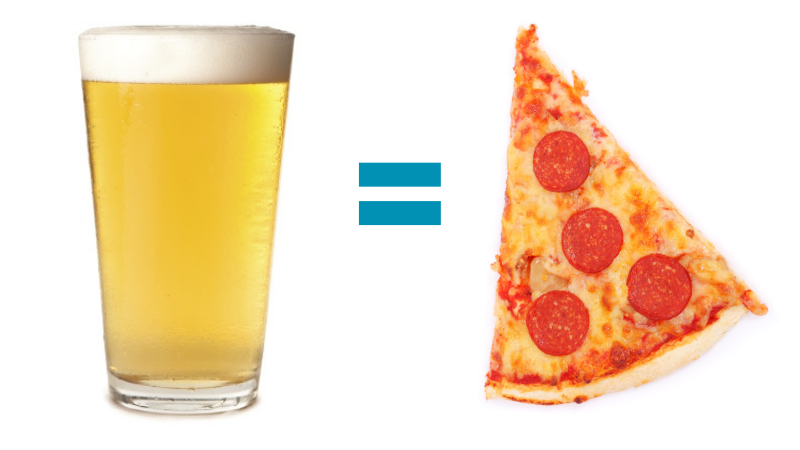 1 pint of full-strength beer (880kJ)
= 1 slice of pizza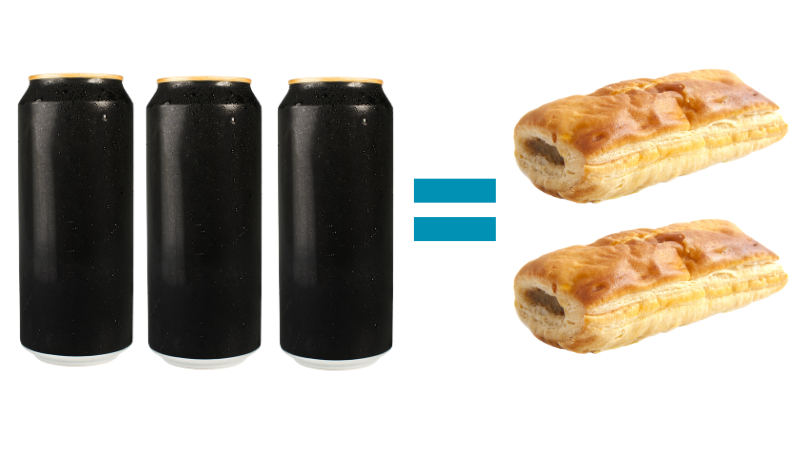 3 x 375mL cans of pre-mixed spirits (2970kJ)
= 2 sausage rolls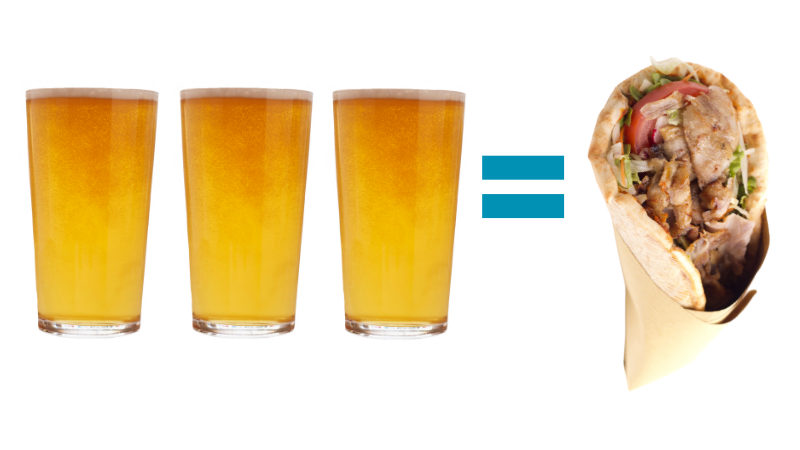 3 x pints of cider (3260kJ)
= 1 kebab
1 x 750mL bottle of wine (2300kJ)
= 1 loaf of garlic bread
---
We've got loads of tasty, alcohol-free drinks to choose from.
Find your perfect match!
Tips to cut back
Organise social catch-ups that don't centre on alcohol. Head out for lunch with the family and friends or plan a scavenger hunt for your work function
Have alcohol-free days
If you do choose to have alcohol, count your drinks and make sure you eat something (healthy!) to reduce your risk of harm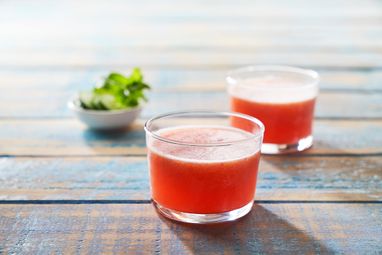 ---
Benefits of drinking less
You'll sleep better, feel more alert and have more energy

Better sleep means you'll feel more motivated to

get out and exercise

You won't be tempted to reach for a junk food 'hangover cure' (they don't work!) the next day

You'll save cash – the average Aussie spends an alarming $1700 on alcohol each year
You'll make better food choices - we all know the temptation of a dripping kebab or cheesy pizza after a night out
You'll improve your mood
You'll reduce your risk of long term health issues including certain cancers, liver disease, heart disease and stroke
---
Find out more
Useful links