Being active is great for the body and mind.
Regularly finding the joy in moving our bodies can help us sleep better, have more energy, boost our mood, and feel stronger to do everyday tasks with ease. It can also give us the chance to catch up with loved ones, connect to nature, and keep our furry friends healthy and happy!
If you're ready to get a little more movement into your day, we're here to help.
FREE workout plans
We've got workout plans to suit every body - including beginner yoga, interval training, and a couch to 3km walk plan!
Am I active enough?
Learn how much physical activity is recommended, and use our calculator to find out if you're meeting the guidelines.
---
Free workout guides and plans
There are so many different ways that we can move our body. The key is to find something that we enjoy doing and that fits in with our schedule.
To help you rediscover the joy of movement, LiveLighter have developed a number of different physical activity resources to suit every body. Browse the collection below to find your perfect match.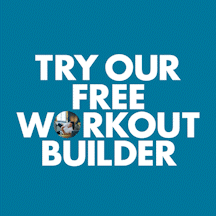 Build strength, flexibility and fitness with our free workout builder.
Workout plans
Workout playlists
Our range of Spotify playlists will help get you in the zone.
How to videos
---
How much physical activity is recommended?
National guidelines recommend that adults do some aerobic and strength activity each week, and reduce their overall time spent sitting.
However it's important to know that any extra bit of movement we can get into our day is a win for our health.
---
---
Find out more
---
LiveLighter acknowledges the contribution of researchers from Curtin University's Tailored Online Diet and Activity study, which was funded by Healthway, in developing the Move More messaging.