Healthy Tropical Sorbet Recipe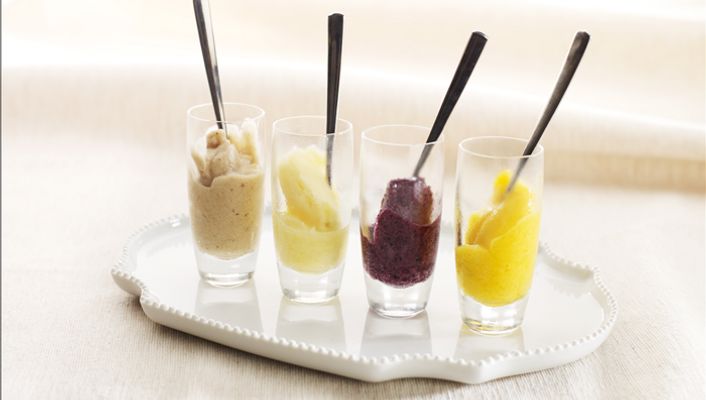 Ingredients
440 g can crushed pineapple in natural juice, frozen
1 ripe banana, frozen
pulp of 1 large passionfruit
Method
Roughly chop frozen fruit and place in the bowl of a food processor.
Process until fruit becomes granular. Scrape down sides of bowl with a spatula and process again. Repeat 4-5 times until fruit mixture is a smooth, thick and creamy texture.
Spoon into bowls and serve immediately with fresh fruit, if desired.
Hint
Sorbet can be frozen in an airtight container; remove from freezer 30 minutes before serving to soften.
Ripe peeled bananas can be frozen individually in zip-lock bags or plastic wrap for use in sorbet and fruit smoothies. Freeze until solid for at least 4 hours or overnight before processing.

Variation: Fill the cavity of a seeded halved rockmelon with sorbet. Freeze until solid then cut into wedges to serve.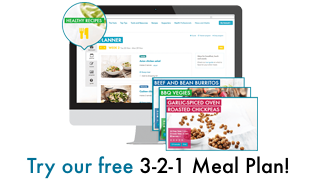 Nutrition Information
| | per serving | per 100g |
| --- | --- | --- |
| Energy | 464 kJ | 274 kJ |
| Protein | 2 g | 1 g |
| Fat, total | 0.8 g | 0.5 g |
| — saturated | 0.2 g | 0.1 g |
| Carbohydrate | 23 g | 14 g |
| — sugars | 21 g | 13 g |
| Sodium | 7 mg | 4 mg |
| Fibre | 3 g | 2 g |