Healthy Fruity Ice Cubes Recipe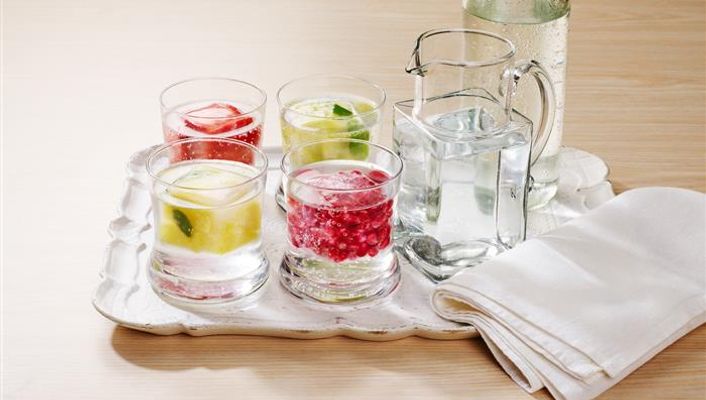 Ingredients
1 kiwifruit, chopped
1 medium lime, chopped
1/4 whole pineapple, chopped
4 medium strawberry, chopped
1/2 cup mint leaves
500 mL water
Method
Wash and cut each fruit into a size slightly smaller than the ice cube tray moulds.
You can add several pieces to each mould.
Fill trays with a variety of fruits and mint, either keeping to a colour theme or including a variety of colours in each mould. Once trays are filled top up with water and freeze.
Add to still or sparkling water.
Variation: Use other fruits and herbs such as frozen mixed berries, lemon, orange, sage leaves, thai basil, thyme, cucumber or cherries.
Serving Suggestion: Tip: Children enjoy these hand held treats on a hot day.
Healthy tip!
Having a party? Serve vegie sticks and water crackers with salsa rather than high-fat chips and dips.
Start to LiveLighter today
Become a member for free and receive your personalised meal plan.