Healthy Butternut Pumpkin In Orange Recipe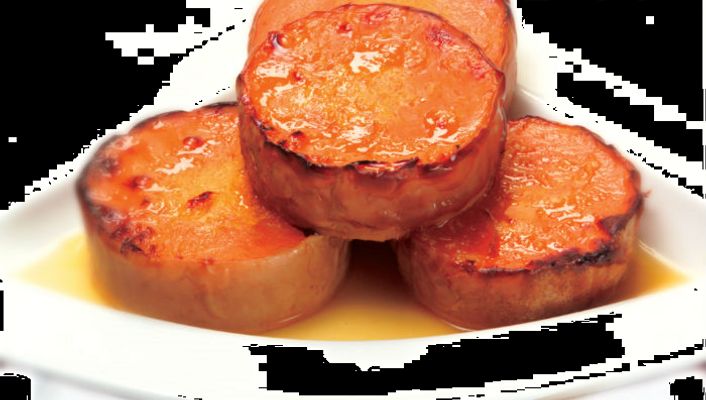 Ingredients
300 g butternut pumpkin, peeled and thickly sliced
2 tsp honey
1 orange, juiced
1/2 tsp fresh ginger, grated
Method
Place pumpkin in an ovenproof dish.
Combine honey, orange juice and ginger and pour over pumpkin.
Microwave on HIGH (100%) for 5-8 minutes or bake in oven at 180°C for 35 - 45 minutes, or until tender.
Recipe from Healthy Food Fast © State of Western Australia, 2012. Reproduced with permission.
Variation: Substitute sweet potato or sliced carrots for pumpkin.
Nutrition Information
| | per serving | per 100g |
| --- | --- | --- |
| Energy | 375 kJ | 338 kJ |
| Protein | 1.9 g | 1.7 g |
| Fat, total | 0.6 g | 0.5 g |
| — saturated | 0.1 g | 0.1 g |
| Carbohydrate | 19.1 g | 17.2 g |
| — sugars | 17.6 g | 15.8 g |
| Sodium | 4.2 mg | 3.8 mg |
| Fibre | 1.5 g | 1.4 g |