Healthy Creamy Vegetable Soup Recipe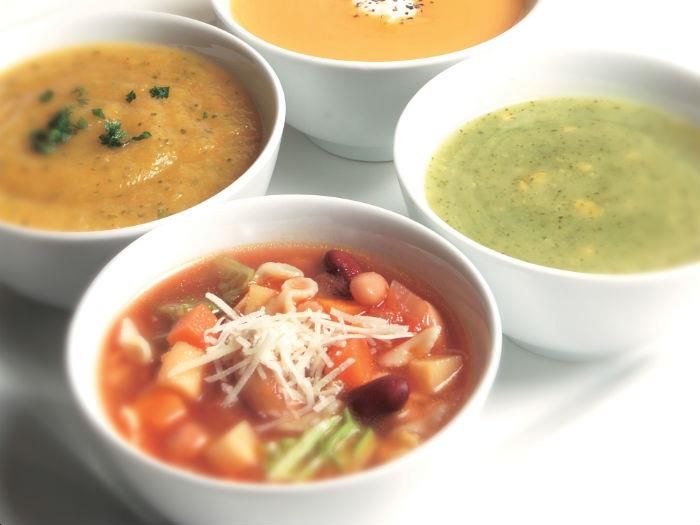 Ingredients
250 g pumpkin, peeled and cut into chunks
1/2 head cauliflower, cut into florets
1 zucchini, chopped
1 large onion, diced
2 large potatoes , peeled and diced
6 cups salt-reduced chicken stock
1/2 cup low-fat evaporated milk
Method
Combine pumpkin, cauliflower, zucchini, onion, potato and stock in a large pot.
Cover and cook over gentle heat for 15 minutes or until vegetables are tender.
Remove from heat and puree in a blender until smooth.
Stir through milk.
Hint
If you do not have a blender, push soup through a sieve.

Recipe from Healthy Food Fast © State of Western Australia, 2012. Reproduced with permission.
Variation: This soup can be made using 1 ½ kg of any chopped vegetables. Try sweet corn and sweet potato and 5 minutes before the end of cooking throw in a few outside lettuce leaves and a handful of parsley or mint, then puree.
Serving Suggestion: Serve with crusty bread.