Healthy Blueberry Pineapple & Sage Water Recipe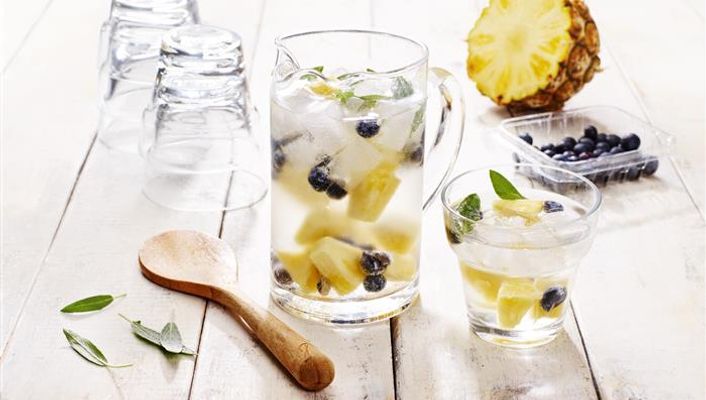 Ingredients
1/2 punnet blueberries
1/4 pineapple
15 leaves sage, lightly beaten
1 tray ice cubes
1 1/4 L still or sparkling water, chilled
Method
Add blueberries, pineapple and sage leaves to a jug.
Gently press with the back of a spoon to slightly bruise and release the flavour.
Add ice and water.
Variations
When blueberries aren't in season try another berry, like boysenberries, mulberries, blackberries, strawberries, youngberries, cherries or red or black currants.
Frozen berries or pineapple canned in juice can also be used.
Serving Suggestion: Freeze the fruit before-hand to keep your water cooler on a hot day
Healthy tip!
Having a party? Serve vegie sticks and water crackers with salsa rather than high-fat chips and dips.