Ingredients
2 ripe bananas
1 tsp vanilla extract
1 tsp ground cinnamon
1 1/3 cups untoasted muesli
2/3 cup bran sticks (e.g. AllbranTM)
Method
Preheat oven to 180ºC (160ºC fan forced). Line base and sides of a 20 x 20cm cake tin with baking paper.
Mash bananas and vanilla in a medium bowl with a fork. Add remaining ingredients and mix until well combined.
Spoon mixture into prepared tin, smoothing the surface to an even thickness. Bake for 20 minutes until golden, remove from oven and allow to cool in tin for 5 minutes. Cut into 8 pieces then return to the oven and bake for a further 20 minutes to crisp up. Once cool to touch, allow bars to cool completely on a wire rack.
Before serving, place in a toaster to reheat and crisp up.
Variation
:
Replace muesli with 1 cup rolled oats and 1/3 cup dried fruit such as cranberries, currants, sultanas or chopped dates, figs or apricots. Include a tablespoon of chia seeds or chopped nuts. Vary the flavour with a teaspoon of almond essence.
Ingredients
Serving Suggestion
:
>This recipe works best with very ripe bananas. >Once completely cooled, refrigerate in an airtight container and keep for up to 3 days. These bars also freeze well.
Comment
:
2 large ripe bananas is about 300g (peeled).
Healthy tip!
Having a party? Serve vegie sticks and water crackers with salsa rather than high-fat chips and dips.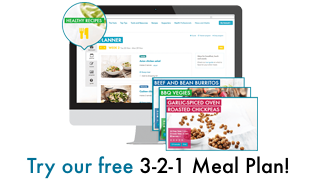 Nutrition Information
| | per serving | per 100g |
| --- | --- | --- |
| Energy | 554 kJ | 881 kJ |
| Protein | 3.5 g | 5.5 g |
| Fat, total | 3.4 g | 5.4 g |
| — saturated | 0.6 g | 1 g |
| Carbohydrate | 19.9 g | 31.7 g |
| — sugars | 9 g | 14.2 g |
| Sodium | 24 mg | 39 mg |
| Fibre | 4.5 g | 7.1 g |