Healthy Mexicorn Salsa Toast Topper Recipe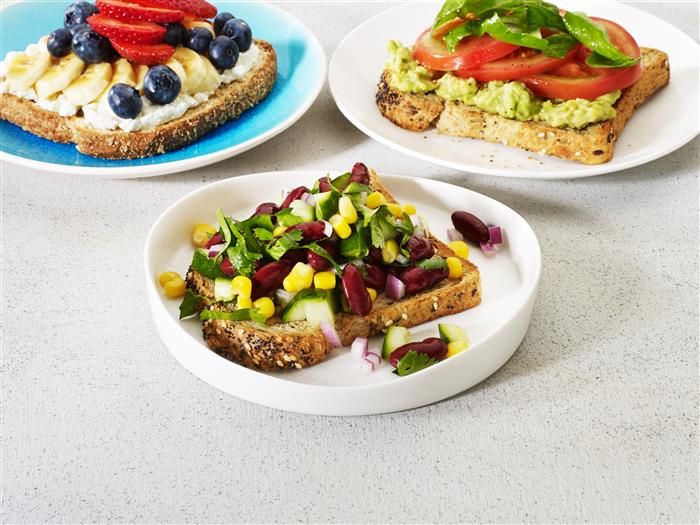 Ingredients
1 slice wholegrain bread, toasted
2 tbs reduced-salt corn kernels
1/3 Lebanese cucumber, chopped
1 tbs fresh coriander, roughly chopped
2 slices red onion, finely diced
1 tbs no-added-salt red kidney beans
chilli flake, optional
Method
In a bowl, mix all the topper ingredients.
Spread over toast and serve.
Healthy tip!
Love sweet coffee? Try reducing the amount of sugar you have a quarter of a teaspoon at a time to trick your taste buds!
Start to LiveLighter today
Become a member for free and receive your personalised meal plan.
Nutrition Information
| | per serving | per 100g |
| --- | --- | --- |
| Energy | 642 kJ | 438 kJ |
| Protein | 6 g | 4 g |
| Fat, total | 2 g | 1 g |
| — saturated | 0.2 g | 0.1 g |
| Carbohydrate | 26 g | 18 g |
| — sugars | 4 g | 3 g |
| Sodium | 331 mg | 226 mg |
| Fibre | 5 g | 3 g |