Healthy Crunchy Asian Slaw Recipe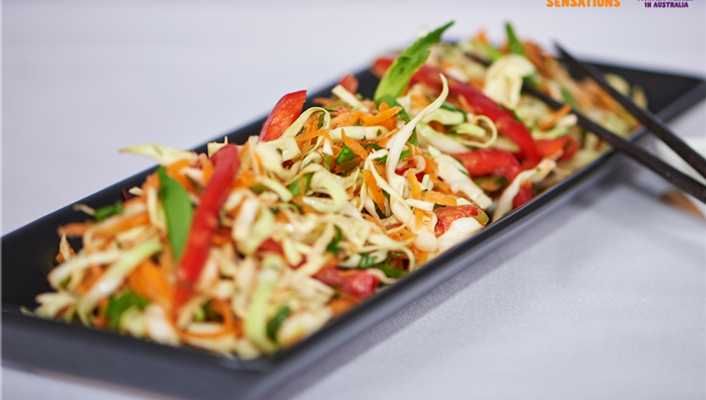 Ingredients
2 carrots, grated
1/4 cabbage, shredded
1 capsicum, thinly sliced
8 snow peas, thinly sliced
3 spring onions (including green tops), thinly sliced
1 bunch fresh herbs (parsley, mint, coriander and/or basil)
For the dressing:
2 tsp fish sauce
2 limes, juiced
3 tsp sweet chilli sauce
1/2 tsp sesame oil, optional
Method
Place the finely chopped carrots, cabbage, capsicum, snow peas, spring onions and fresh herbs in a bowl.
Mix the lime juice, fish sauce, sweet chilli sauce and sesame oil in a separate bowl (if using).
Pour dressing over vegies and stir to combine.
Recipe from Foodbank WA's Food Sensations® for Adults program, reproduced with permission www.foodbankwa.org.au/food-sensations-for-adults/
Variation: Make a creamy dressing out of 1/4 cup natural yoghurt and 1/4 cup mayonnaise.
Recipe by Food Sensations

Ingredients

Equipment

Pour dressing over chopped vegies.
Healthy tip!
Still hungry? Try a side of salad or vegies before going for seconds.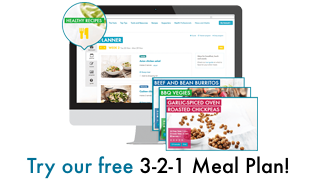 Nutrition Information
| | per serving | per 100g |
| --- | --- | --- |
| Energy | 161 kJ | 127 kJ |
| Protein | 1.7 g | 1.4 g |
| Fat, total | 0.5 g | 0.4 g |
| — saturated | 0.1 g | 0 g |
| Carbohydrate | 4.9 g | 3.9 g |
| — sugars | 4.8 g | 3.8 g |
| Sodium | 182 mg | 144 mg |
| Fibre | 3.4 g | 2.7 g |