Healthy Zucchini Carpaccio Recipe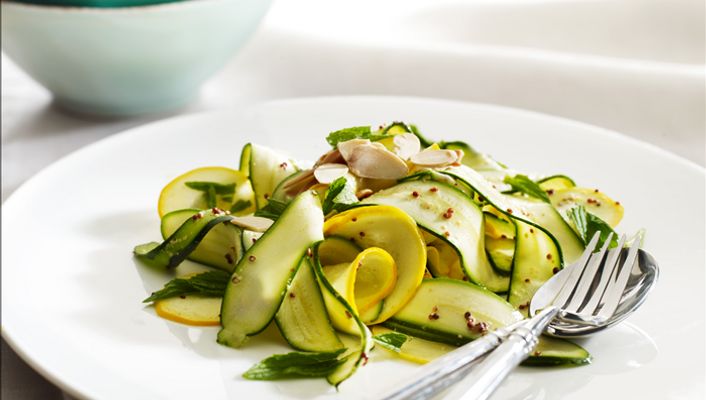 Ingredients
1 kg green and yellow baby zucchini, sliced into thin rounds (cutting on the diagonal)
3 tbs olive oil
2 lemons, zested and juiced
1 tbs wholegrain mustard
pepper
100 g flaked almonds, lightly toasted
1 bunch mint leaves, torn
Method
Place the yellow and green zucchini in a bowl.

Combine the oil, lemon juice, lemon zest, mustard and pepper in a small bowl. Mix well to make the dressing.

Toss the dressing gently through the zucchini, ensuring it coats all the slices.

Leave to marinate for 10 minutes.

When ready to serve, spread the zucchini slices and their dressing across a platter. Scatter with almonds, mint and freshly ground pepper. Serve immediately.
**LIVELIGHTER SUMMER BBQ RECIPE COMPETITION FINALIST**
Submitted by Pip Laufmann of City Beach
Variations
Substitute the baby zucchini for normal zucchini, cut thinly.
For extra crunch, use slivered instead of flaked almonds.
Serving Suggestion: Serve with grilled scallops.
Healthy tip!
Choose plain water or soda water in place of a sugary drink.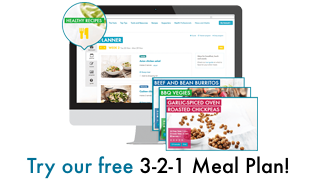 Nutrition Information
| | per serving | per 100g |
| --- | --- | --- |
| Energy | 1310 kJ | 441 kJ |
| Protein | 7.4 g | 2.5 g |
| Fat, total | 28.4 g | 9.6 g |
| — saturated | 3 g | 1 g |
| Carbohydrate | 5.3 g | 1.8 g |
| — sugars | 5.2 g | 1.8 g |
| Sodium | 43.9 mg | 14.8 mg |
| Fibre | 5.8 g | 2 g |