Lunchbox pep talk!
by Anne Finch, Accredited Practising Dietitian for LiveLighter
I feel like it's a fair assumption that at this point in the school year, caregivers are experiencing some lunchbox fatigue. So this one goes out to everyone who's about to send their cherubs back to school. YOU'VE GOT THIS! Here's some tips and inspo to start the term with a bang (or at least without a whimper).
Main, Mini and Munch
I think most of my lunchbox stress comes from the mental load of deciding what goes in there. A little planning can really help manage this! Our friends at Crunch&Sip have a great way of thinking about it: pack every lunchbox with Main + Mini + Munch. I (aim to :P) plan a couple of mains and a couple of minis and make sure I have those ingredients for the week ahead.
Pro tip: I like to have at least one thing we can fully prepare in advance. Like by cooking and freezing some foods, or pre-loading little containers (e.g. yoghurt + muesli, homemade trail mix, vegies and dip). These are great kid jobs - done independently or with assistance, depending on where they're at. Then we can mix and match with whatever Munches (fruit and vegies) are around. This prepping also reduces reliance on "lunchbox snacks" and all the associated marketing hype, extra plastic waste and high cost.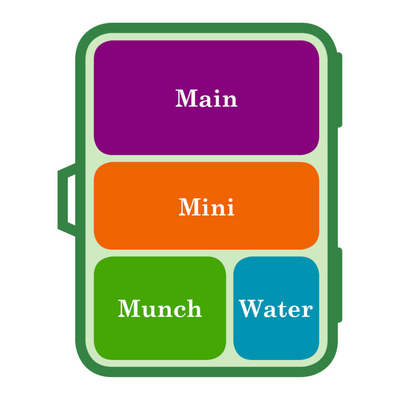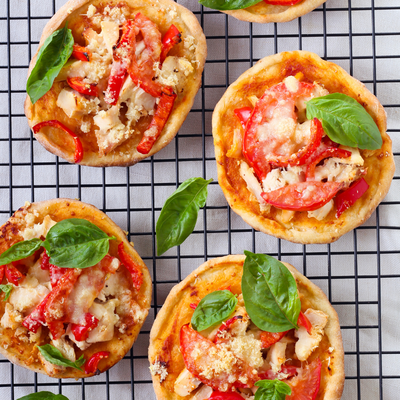 MAIN: Sick of sangas?
While the sandwich is the workhorse of my kids' lunchboxes, it's nice to have some other options around… especially ones that freeze well!
Wraps and rolls are a nice change of scenery. I've found tortillas and wholegrain wraps keep fresh for aaaages in the fridge.
Mini pizzas (please note that's a stock image. My version has less fresh basil and more canned pineapple). I use wholemeal English muffins as a base, with a little grated carrot on top of the pizza sauce keeps it moist AND is bonus veg. Freezes well!
Soups, stews and casseroles in a thermos are great this time of year. Probably better suited to older kids who can figure out how to manage a "too hot lunch" scenario.
Scrolls, bean balls (aka felafel) and noodly cakes are other fun ways of presenting grain + vegies + protein.
MINI: Substantial snack ideas
Your results may vary, but my kids tend to need something more than a piece of fruit at recess. Here are some of my go-to options for something that's easy and filling:
Leftover porridge with sultanas and pepitas (remember the spoon!)
Boiled eggs. I do a batch on Monday night and they last for the week in the fridge. Peel or draw funny faces on the shell as appropriate.
A "pillow". It's a piece of bread folded in half with whatever fillings. Parenting is like 70% marketing, right? Some of our favourites are: carrot and cheese, jam and cream cheese, cucumber and hummus or avocado.
Homemade trail mix. I use sultanas, pepitas and sunflower seeds as "standard" (no nuts allowed at our school) and mix and match with a grainy thing like popcorn, soy crisps, wholegrain cereal, pretzels or broken up grainy crackers.
Baked goodies from the freezer – they're defrosted by recess. We've got some fab recipes here.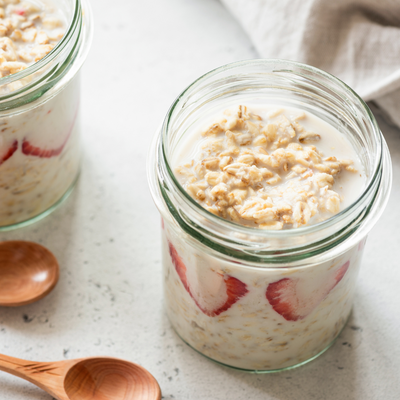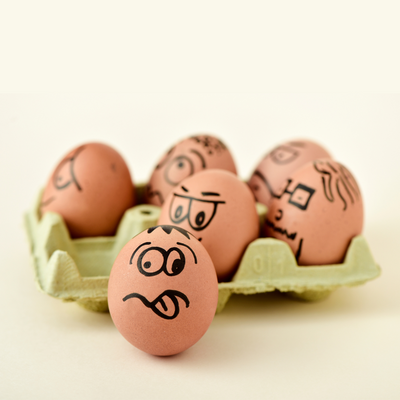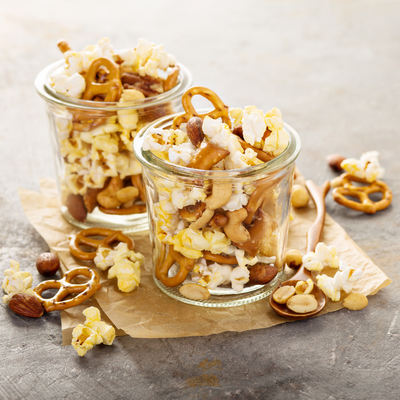 MUNCH: What's in season
Fruit and veg that are in season are usually the best tasting, highest quality, most nutritious and greatest value for money. Win win win win!
In Perth right now, avocados, cauliflower, citrus, honeydew melon, persimmons and nashi are all in fine form (and particularly good value). If any of these are new to your kiddos, taste the produce together at home, and find ways to introduce them into the lunchbox.
They grow up so fast!
The new term is a good time to check that our "same old same old" tricks are still working for the stage our kids are at. Some questions to think on!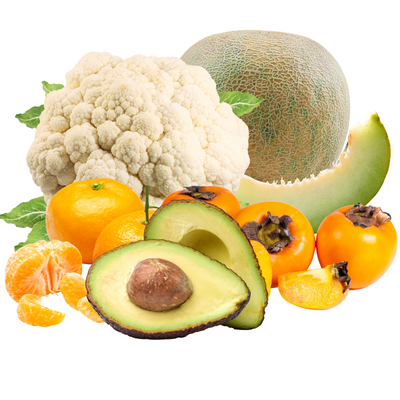 Are they still eating the same amount? Is "the usual" consistently too much or too little these days?
Can they manage more types of foods now? As their palate expands, so can lunchbox options.
How are those containers holding up? Are they still an appropriate size? Can the kids handle something new like a thermos or non-straw water bottle (so much easier to clean!)?
Are they ready to help with some of the lunchbox tasks? Giving kids some responsibilities helps them develop life skills and will (eventually) lead to more independence.
You've got this!
We would love to hear your lunchbox tips in the comments! If you want more info or inspo about school lunch boxes, Crunch&Sip have got your back. They're on Insta and Facebook, pumping out tips and tricks for parents and teachers. They also run free Packed with Goodness sessions , answering all your curly lunchbox questions.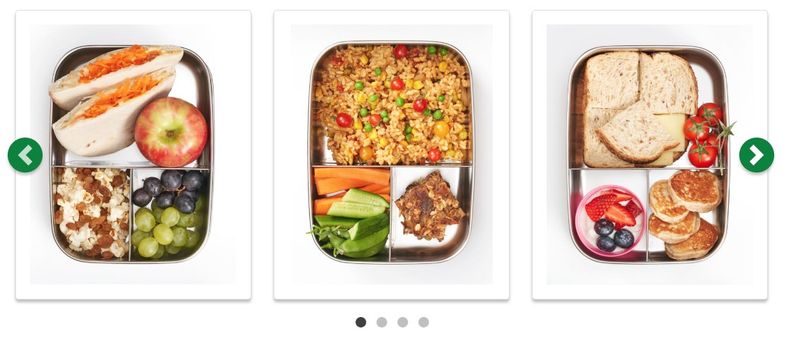 ---
Related posts