Have a Go August
by LiveLighter,
We all know how good physical activity is for our body and mind!
To help you rediscover the joy of movement, LiveLighter have put together a 4-week exercise challenge that you can do from the comfort of your own home, down at your local park (don't forget your hat and sunnies) or even in the office.
Here's how to get involved*
Use the hashtag #movemore when posting photos and videos to socials, and tag the @livelightercampaign when sharing as a story so that we can re-share your posts on our channels.
Pro tip: Invite a friend or colleague to do the challenge with you.
*If you have an injury, physical disability, joint or muscle pain or other health concerns we recommend having a chat with your doctor before starting on this exercise plan.
Ready? Let's get physical!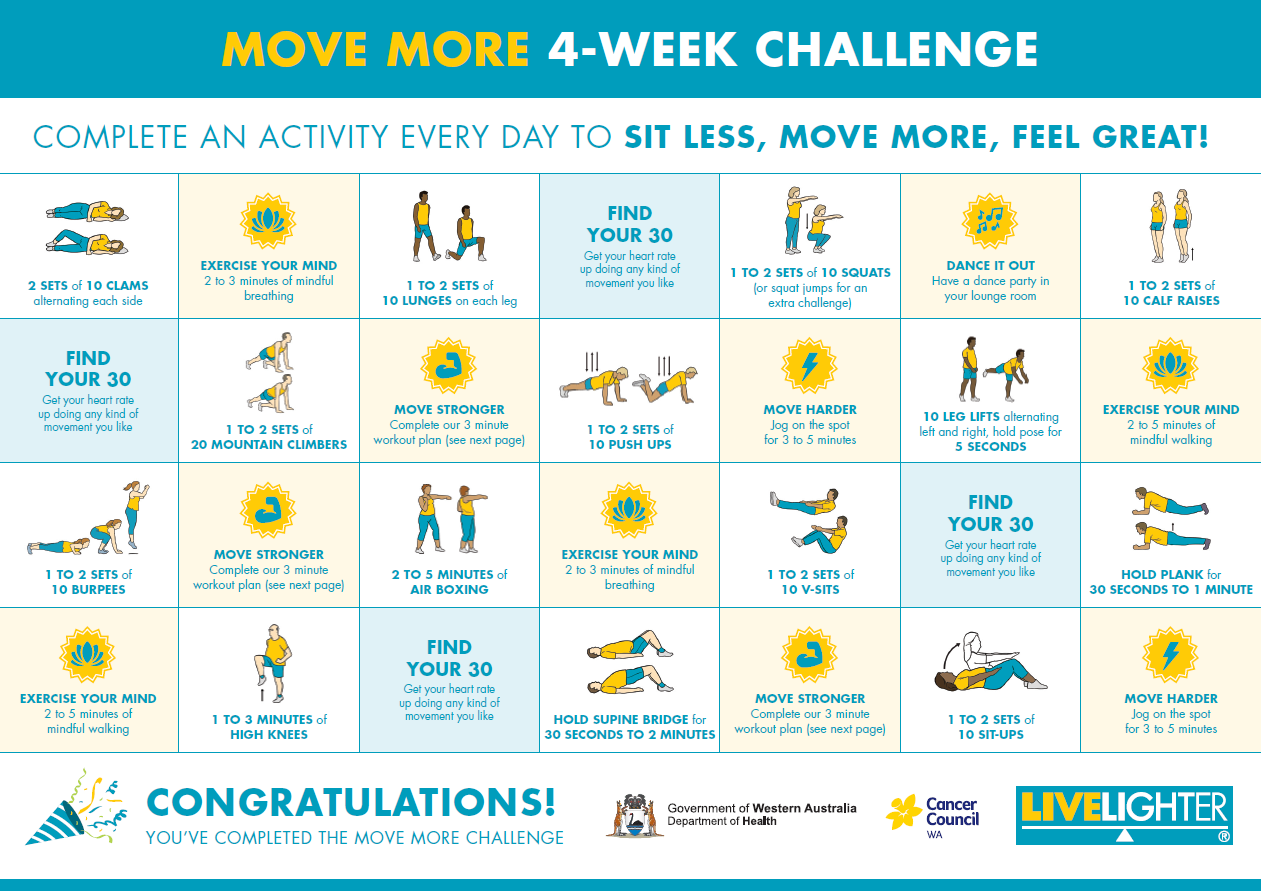 ---
Related posts