A quick fix: Staple meals to get you through a busy week
by Alison McAleese, LiveLighter Victoria Campaign Manager and Dietitian
Creating a shopping and dinner plan is a great way to ensure you stick to your weekly food budget and eat a variety of healthy foods, but we all have times where schedules go out the window and meal planning gets forgotten.
What can you quickly whip up for a healthy dinner on these weeks? If you have frozen meals in advance that can be really helpful on busy weeks. But when the freezer is bare, some quick meals that use pantry ingredients or are flexible on ingredients can be the way to go.
Here are 6 recipes to get you through the week, as well as some helpful tips to make these meals work for you.
Stock up your pantry with some pasta, jars of pesto and a couple of cans of artichokes and you'll always be ready to makes this quick, delicious pasta pesto salad. Throw through some sliced baby tomatoes, cannellini beans and some leaves of your choice and in 20 minutes you've got yourself a healthy dinner that the whole family will love.
Tip: This dish stores well in the fridge, so save some leftovers for lunch the next day and you have two easy meals in one!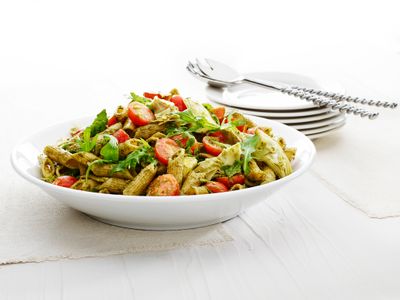 Got some potatoes lying around? Throw them in the oven for 50 minutes, add some topping and dinner is served! Slice them open and top with whatever you have on hand – baked beans, mushrooms or even cheese and tomato can make a delicious baked potato filling, for a quick, healthy and stressless dinner.
Tip: If you have some extra vegetables you need to use, chop them up and create a simple side salad to have with your baked potato.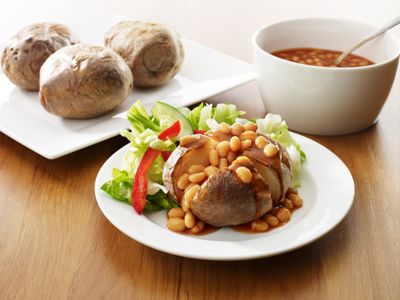 A great dish to keep you warm during the cooler months, this healthy cauliflower and broccoli cheese is also the perfect quick dish for when you're stretched for time. With only 10 minutes prep time and 25 minutes cooking time you can throw this meal together in a flash without even having to use your stovetop.
Tip: Use frozen vegetables to save you time with chopping and serve with a bread roll to finish off the meal.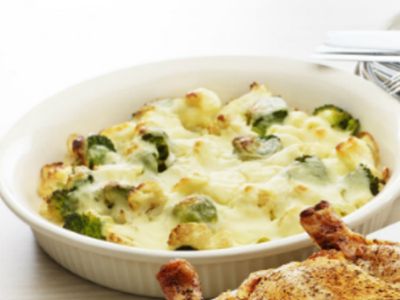 Leftover wraps? Turn them into warm, wholesome toasted tortillas with just three ingredients. Ready in 10 minutes, these tortillas are great for a quick mid-week dinner or even a mid-afternoon snack.
Tip: Toast wraps in a sandwich press to save even more time and serve with a small side salad if you have some fresh vegetables on hand.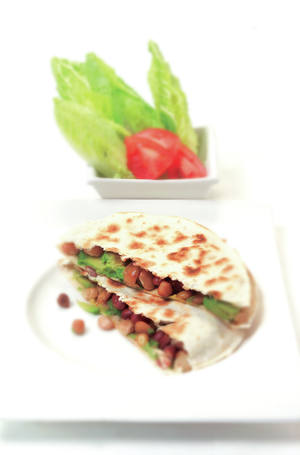 Dig through most people's pantries and you'll find cans of tuna and packets of pasta just waiting to be turned into a meal. Get some more green into your day by mixing in frozen green beans and squeeze in some freshness with some lemon juice and thin strips of rind and you've got yourself a healthy, flavourful pasta dinner.
Tip: All of the ingredients in this dish store well in the freezer and pantry, stock up ready for a quick meal after a busy day.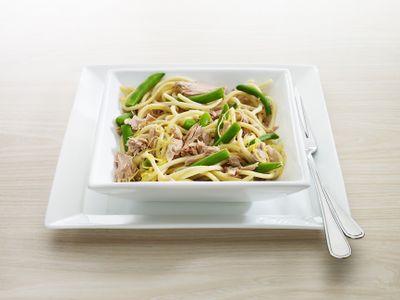 A sandwich for dinner? Why not. If you've got some bread in your cupboard or freezer, make up some fresh, crunchy salad sandwiches for a simple, almost instant dinner packed full of grains and vegies.
Tip: Put it in a lunchbox or get out the picnic mat and have an indoor picnic to make it a fun family meal!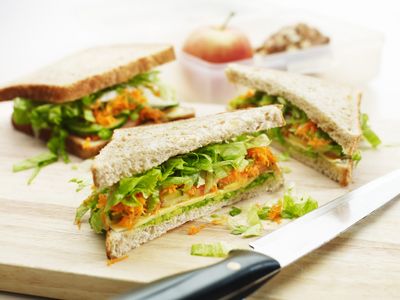 ---
Related posts